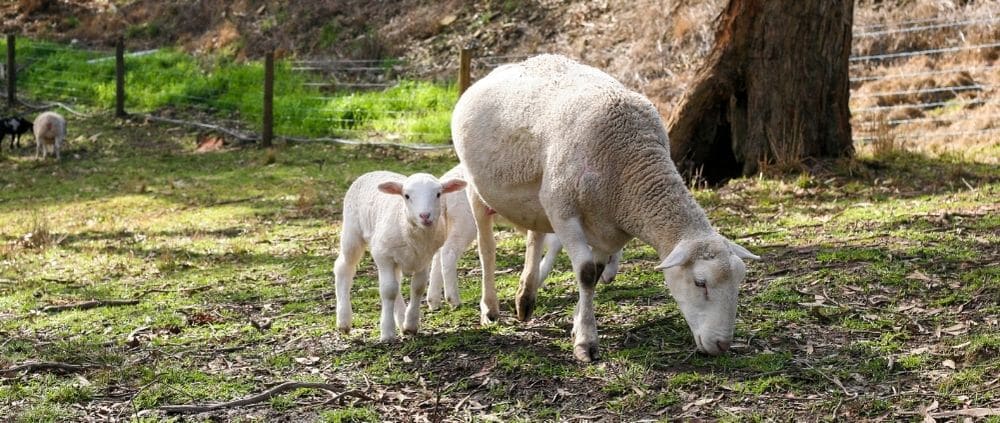 07 Jul

Updates from The Lane Farm

The Lane's sheep mums have had their hands – or hooves – full this winter! With four sets of twins and five singles already, the cottage paddock is a frenzy of bounding baby lambs and ringing choruses of little 'baaas', with more expected in the coming weeks. The first born, Tux, made his debut on the lunar eclipse in May, marking the special occasion by arriving in his very own black and white tuxedo – hence the name 'Tux'.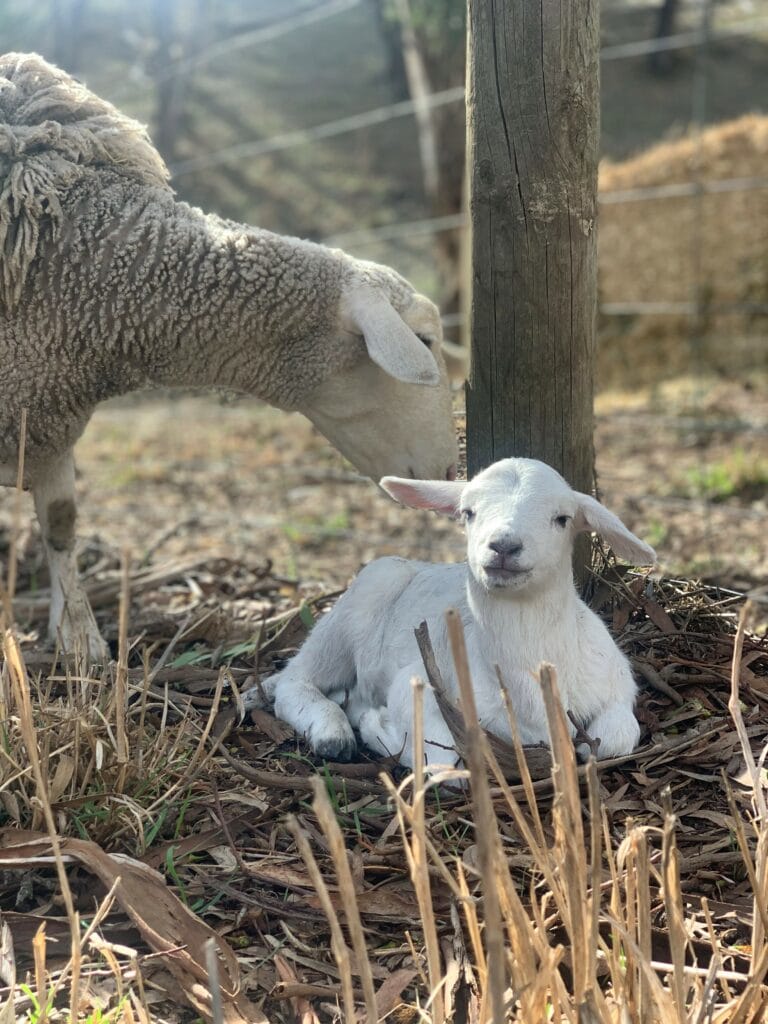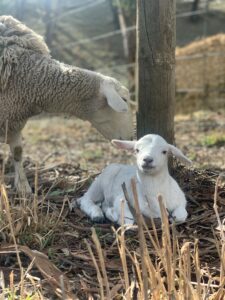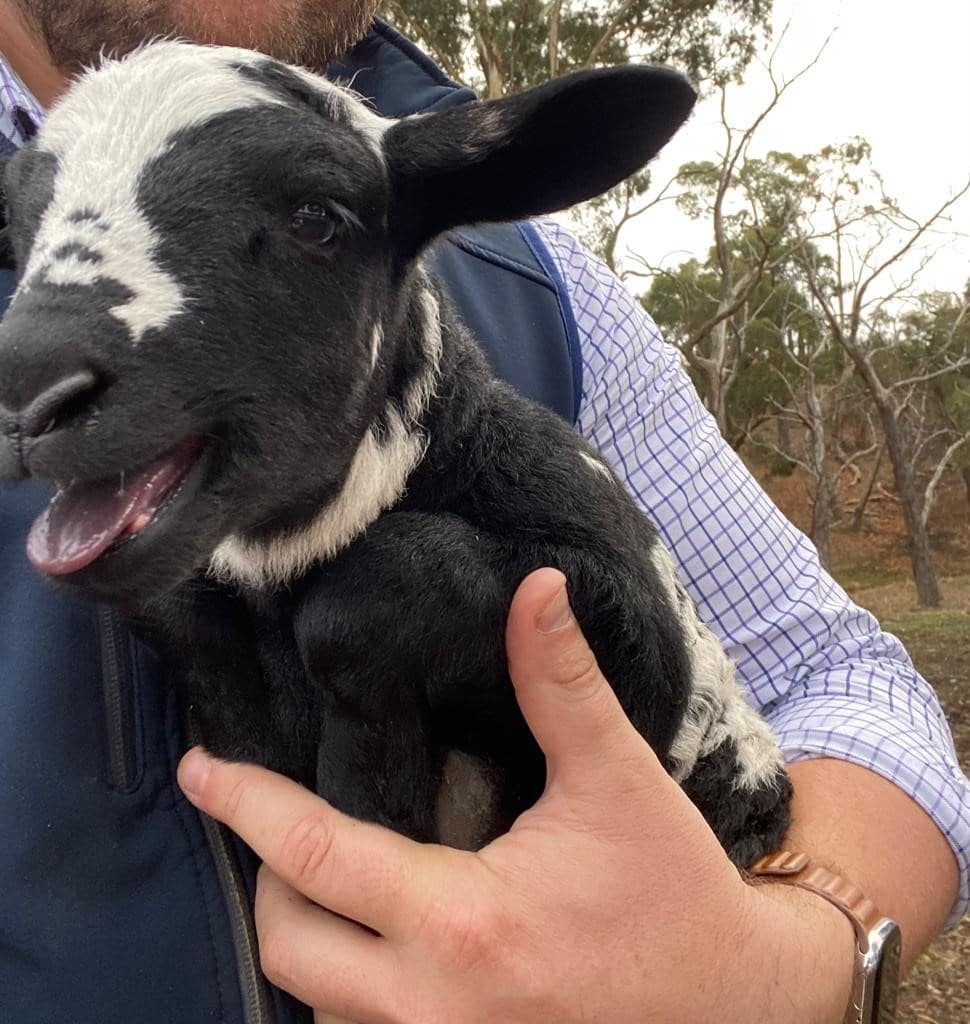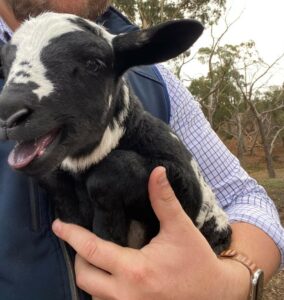 Not long after, our much loved Barbara gave birth to twin girls on the Queen's birthday – June and Juniper. Both girls are growing strong, though June has needed a bit of a helping hand getting used to this big new world. For the past couple weeks, she's been curled up in front of the office fire, cozied up on a warm lap, or being bottle fed by CEO, Jared – we've nicknamed her 'Princess June'. She even has a fancy jumper to keep snug.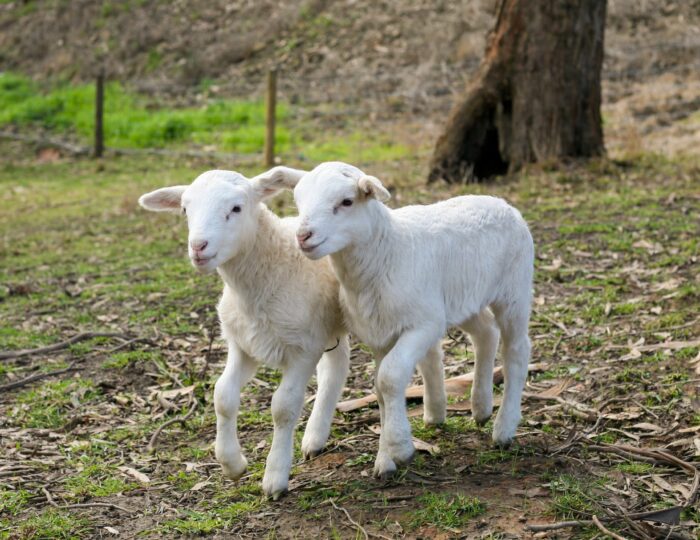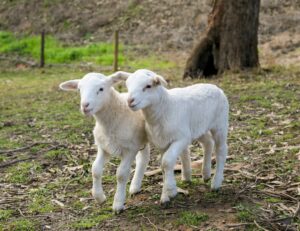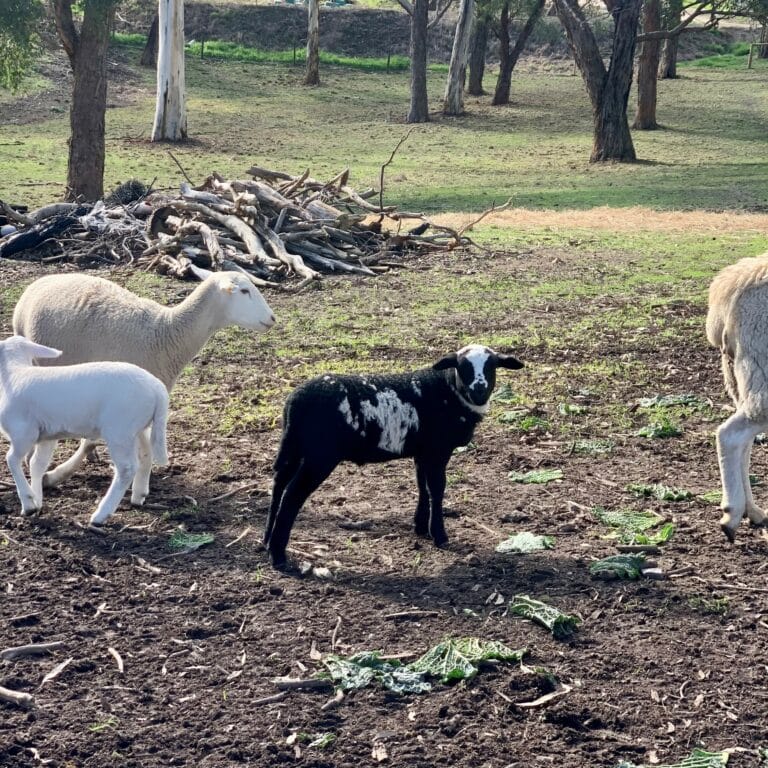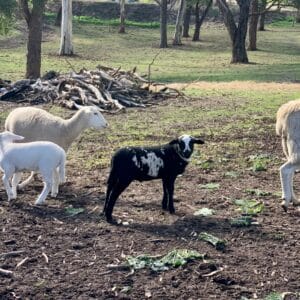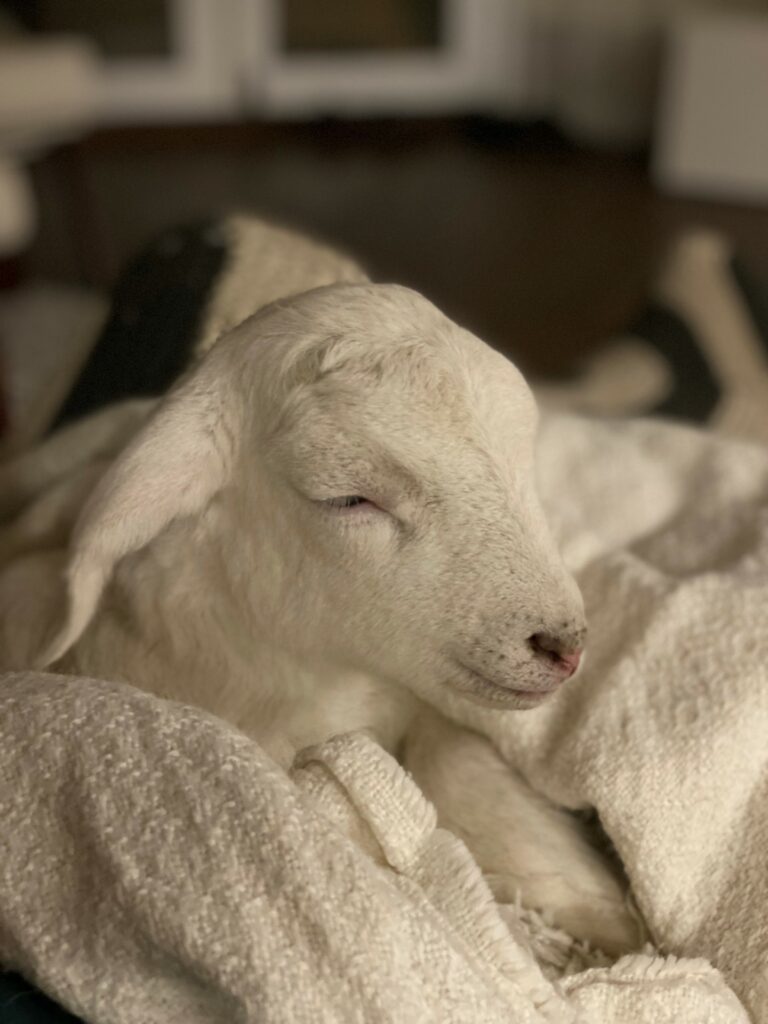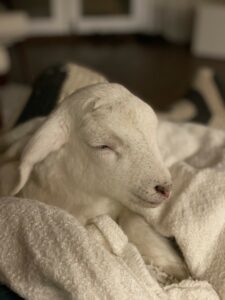 The two resident alpacas, Ronnie and Gus have been doing a great job at Lamb Lookout duties, keeping intruder foxes at bay and our new babies safe from harm.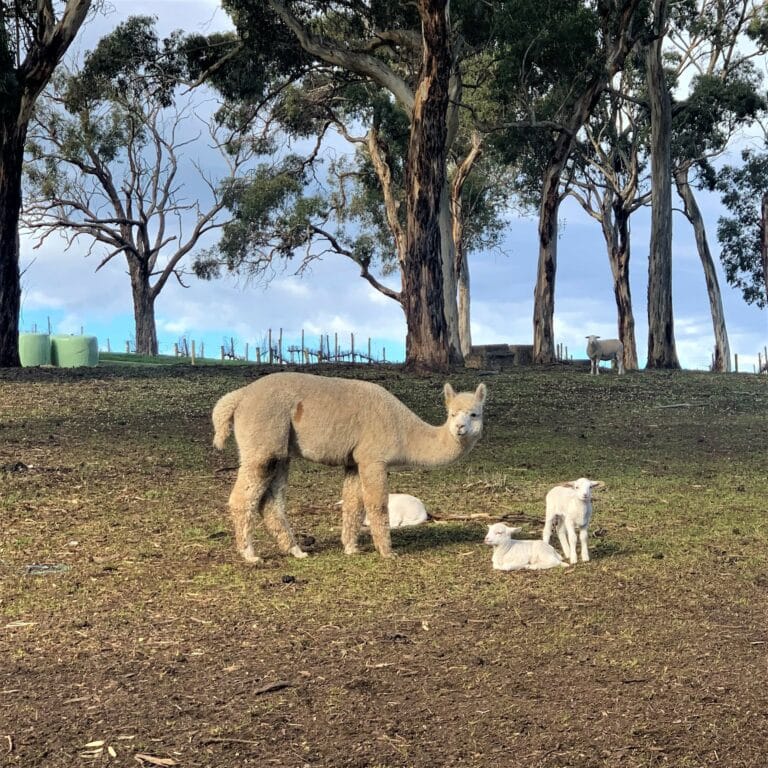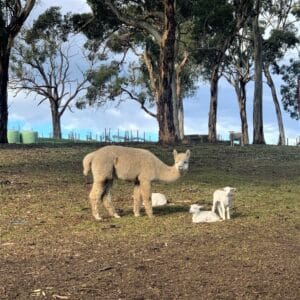 While our flock of sheep are lambing in the cottage paddock, our three Belted Galloway cows, Petal, Doug, and Gertrude have been busy tending to the top paddock this winter, keeping company with Zeus the ram and his sheep lads. You can spot them on the right of the exit driveway the next time you visit.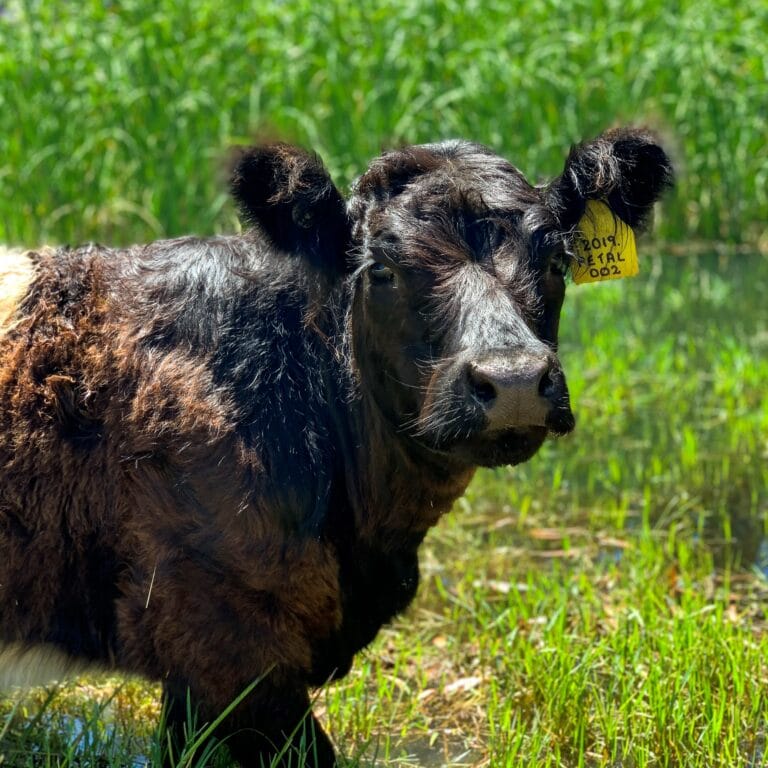 And we'll soon be welcoming a new addition to The Lane Farm! Ignatius the goat will be living out his golden years on the estate after a short stint working as the star in a local SA Film production. While he may look a bit scary, Ig is a bit of a softy who likes to keep to himself, and even enjoys playing with a beach ball when he's bored.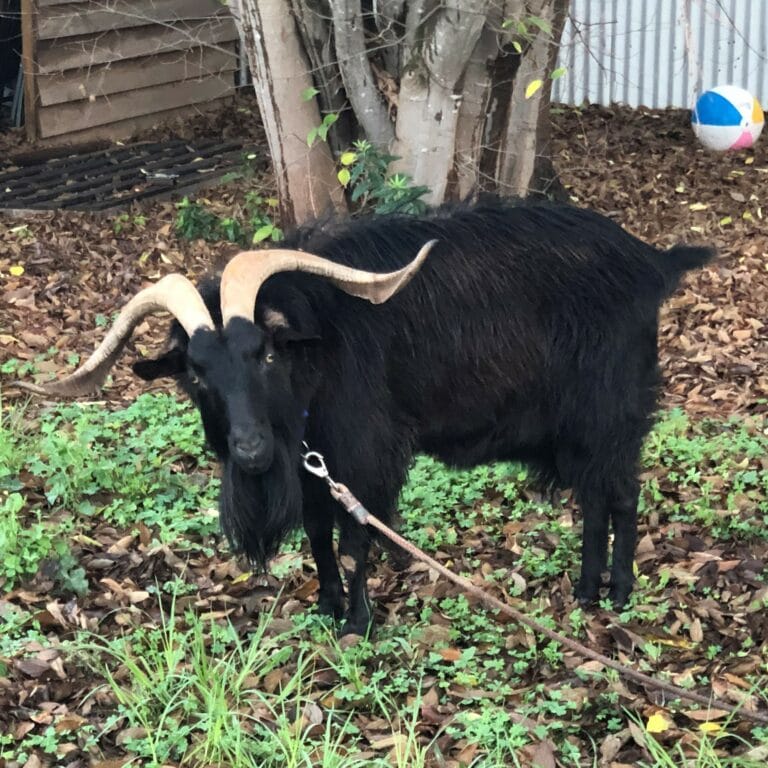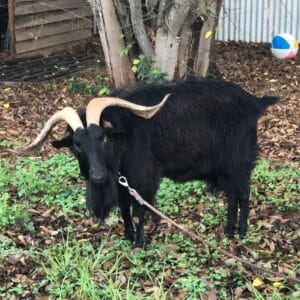 Looking for the perfect outdoor weekend activity with the kids in the Adelaide Hills? Come up for a drive and meet our furry friends during one of our family friendly picnics (available September – April) You can spot them best while on a walk through the estate or from the The Cottage and Old Gum picnic spots – the best locations to meet them up close. If you're just visiting for lunch or a wine tasting, you can still say hi on your way out. The sheep, little lambs and alpacas are located in the cottage paddock, opposite the car park.