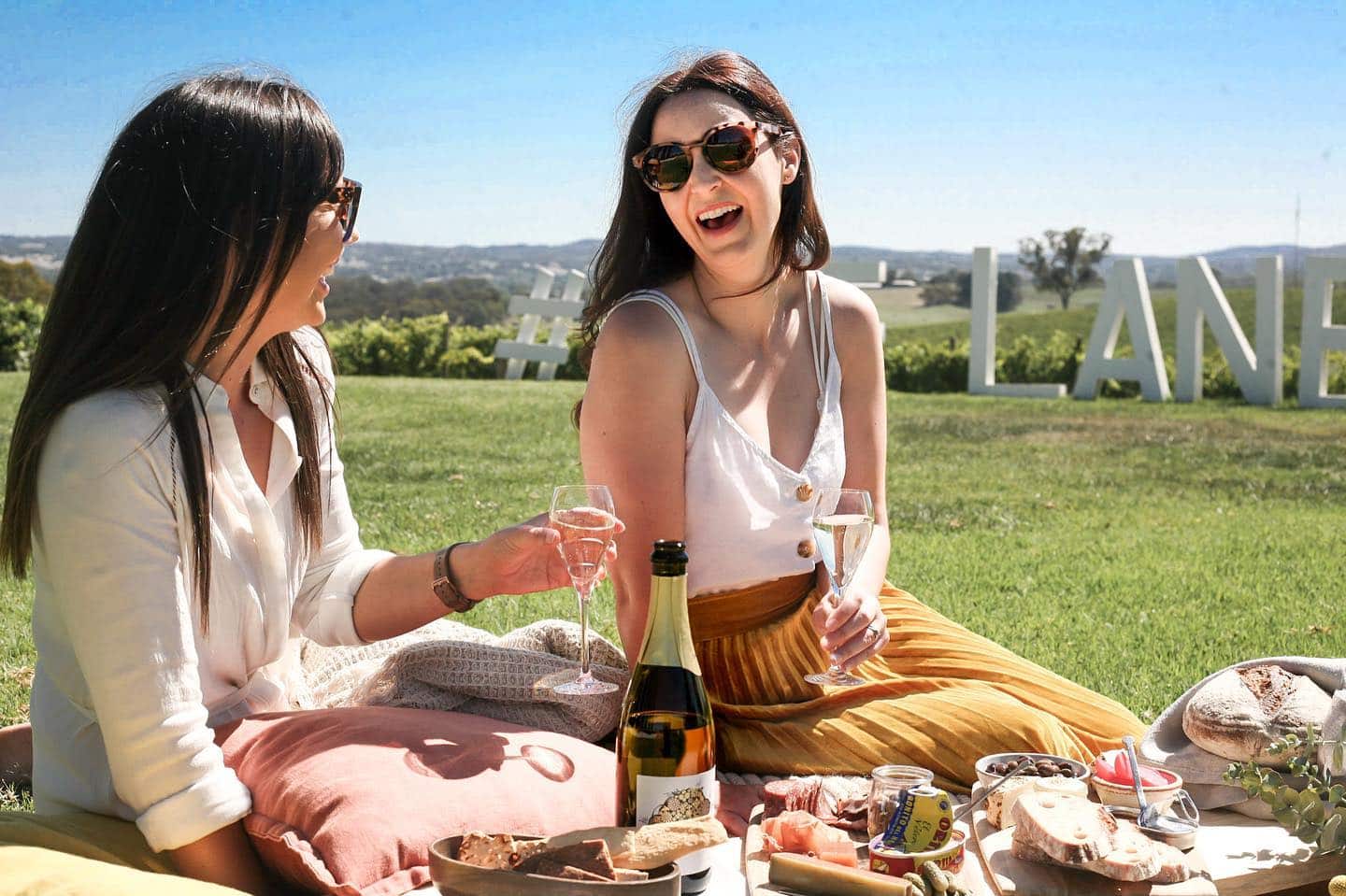 17 Sep

Top 10 Things To Do In The Adelaide Hills In Spring

Spring is in the air! With the arrival of some beautiful warm weather, the Adelaide Hills is buzzing with new life. Apple and pear orchards are blossoming, buds are bursting in the vineyards, colourful gardens are blooming and we get to witness the arrival of many baby animals from Joey's and lambs right here in our backyard!

Here is our top 10 list of things to do when visiting the Adelaide Hills in Spring.
1. The Lane Vineyard – Estate Experiences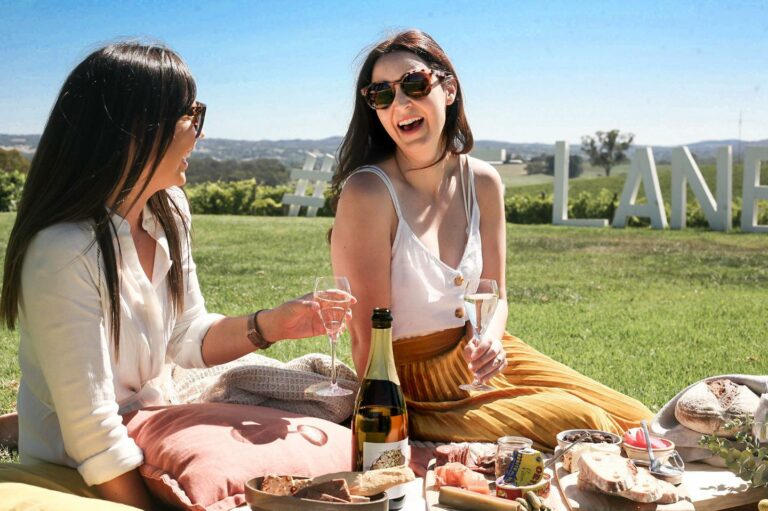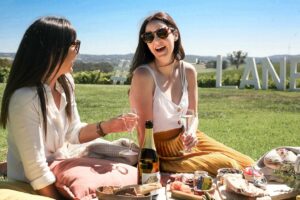 There is no better time to visit The Lane Vineyard than spring! Relax on the lawns or on our terrace overlooking the rolling Adelaide Hills and enjoy a seasonal gourmet picnic hamper. Get a group together for one of our estate experiences, or simply choose your favourite glass of wine and enjoy the serenity.
2. Bay to Birdwood
The Bay to Birdwood is an annual vintage, veteran and classic vehicle – motorcars and motorbikes – run held in South Australia. It starts in West Beach and finishes at the National Motor Museum in Birdwood. This year marks the 40th anniversary and the event and will take place on Sunday 27 September.
3. Jurlique Farm Tour
Jurlique International Pty Ltd, is an Australian cosmetics manufacturer specialising in natural botanical-based skincare and cosmetics under the brand name Jurlique. We bet you didn't know that their farm is located in the Adelaide Hills?! Join a behind the scenes tour of their organic farm and learn about the science and nature behind their world renowned skin care products. Spring is one of the best time to visit as this is when their beautiful collection of roses begin to blossom.
4. Mount Lofty Botanic Garden
First opened in 1977, the crescent-shaped Mount Lofty Botanic Garden is situated on 97 hectares on the eastern slopes of Mount Lofty. The cooler, wetter location suits plants from temperate climates which are difficult to grow on the Adelaide Plains. Amongst the native Australian flora are cultivated plants from cool climates including Rhododendron and Magnolia and the National Species Rose Collection. Mount Lofty Botanic Garden is one of three gardens that comprise the Botanic Gardens of Adelaide.
5. Hahndorf Farm Barn
The Hahndorf Farm Barn is a family owned children's farmyard animal nursery and wildlife park where everyone gets to experience life on the farm! You can enjoy an interactive experience and hop into the pens with their friendly animals.  You can try your hand at milking a cow, bottle feed the baby lambs, goats and calves and feed the kangaroos, wallabies, emus, deer, ducks and peacocks in their wildlife park.
Uraidla is transformed every year into a hub of excitement on the first Sunday in November when the annual Horticultural and Floricultural show hits town. Featuring an action-packed line-up of entertainment, family activities, rides, market stalls, exhibits, competitions, delicious food options and some of the best wine from Adelaide Hills region, there will be something for every member of the family!
7. Buzz Honey
Hive doors all around the Adelaide Hills are buzzing in Spring. Offering a wide range of flavours from mellow Meadow to strong, bold Bush Mallee, Buzz Honey is family owned business located near Hahndorf. Check out their live bee hive and indulge in delicious honey tastings.
8. Woodhouse Activity Centre
Located just 25 minutes from Adelaide CBD, Woodhouse Activity Centre offers onsite activities and group accommodation. Perfect for the school holidays, day visits and children's parties. Activities include 30+ obstacles of challenge hill, nine 'hole' disc Golf course, giant split-level maze and many more. Your kids will never want to leave!
9. Bike About
Join Jack from Bike About on one of his incredible bike experiences. Choose from the easy riding e-bike or a traditional bike and head off for some wine tasting, wildlife watching, fun in the sun. Suitable for the whole family. Jack brings his customers by The Lane so we may even get to say hello. Sty tuned for other exciting experiences in collaboration with The Lane and other local hills wineries launching soon.
10. Monarto Safari Park
Although this may not be technically the Adelaide Hills, the Monarto Safari Park is definitely worth the extra drive for a visit in Spring. The zoo features several unique attractions, including opportunities to get close to lions and cheetahs, have interactive experiences with meerkats, a Southern White Rhinoceros and a Black Rhinoceros, and see Australia's largest giraffe herd. During these school holidays the kids can get crafty on their Nature Crafts adventure trail! Collect items as you go to create your own Wild Animals.
It was a difficult task to pick a top 10 for things to do in the Adelaide Hills in Spring. There are so many incredible things to see and do. Come and see for yourself!