03 Aug

The Lane Pets

Hello everyone! Welcome to The Lane blog. In our first addition we will be meeting some of our staff and their pets. Of course not all of us have pets so we will meet the rest of the team later.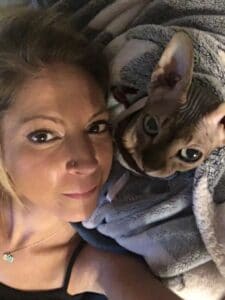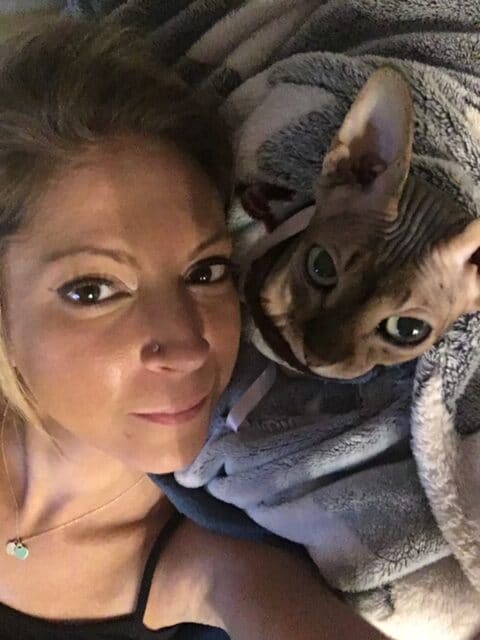 Staff Name: Bree
Role at The Lane: Restaurant & Tasting Room
Pet Name: Skindy Loo-Hoo from Hooville. LooLoo for short
Type: A hairless cat (Sphynx). I imported her from Canada 🇨🇦
Age: 7
Favourite Food: Crab, blue cheese & scrambled eggs
Likes: Car rides
Dislikes: The Dyson
Fun fact/story: She has the cutest snore ever!!!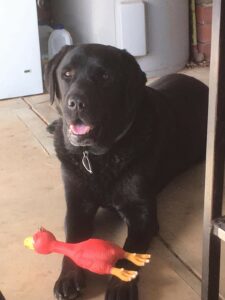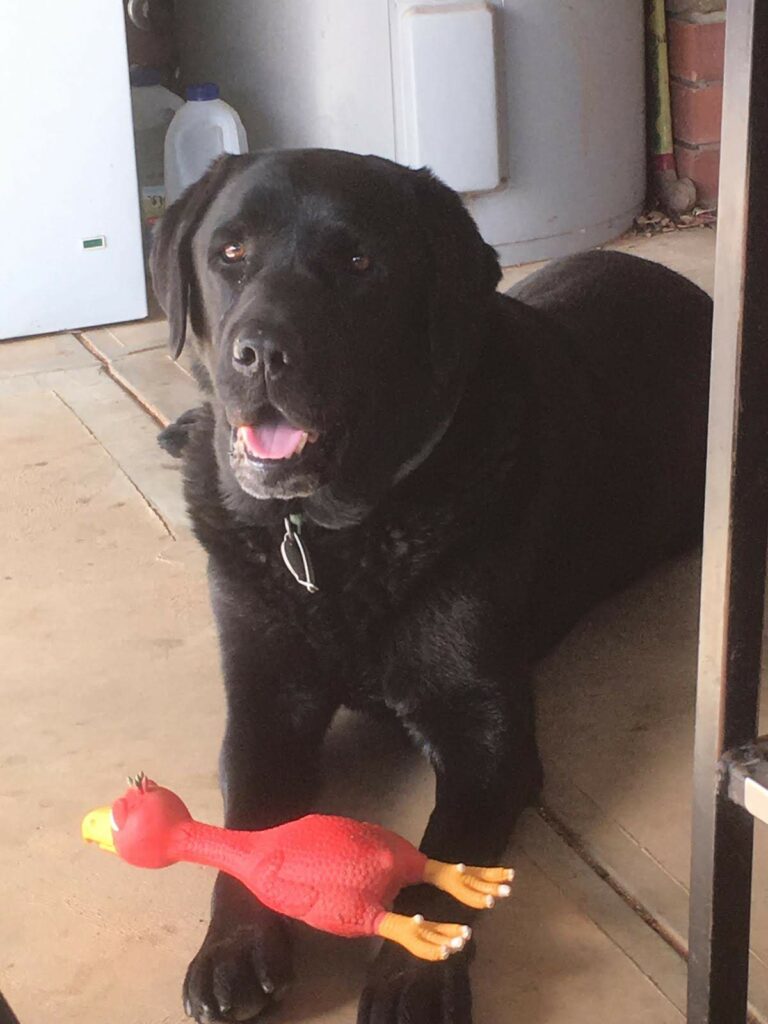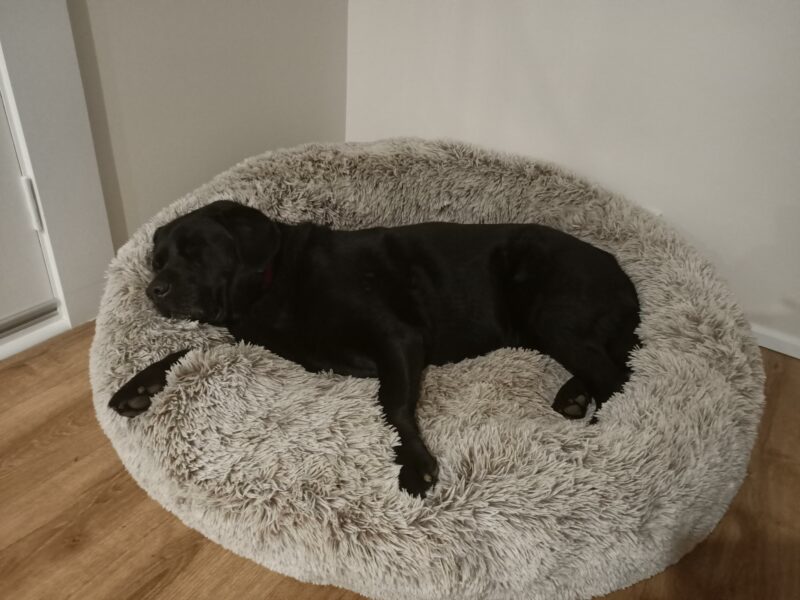 Staff Name: Macca
Role at The Lane: Business Development Manager
Pet Name: Alf
Type: Black Labrador
Age: 8
Favourite Food: Anything! He is a Labrador. Loves Zooper Doopers in summer though.
Likes: People, belly rubs and sleeping on his mat.
Dislikes: Blow-dryer and stairs
Fun fact/story: When we were living in Port Lincoln he thought the neighbours chicken was a toy! Whoops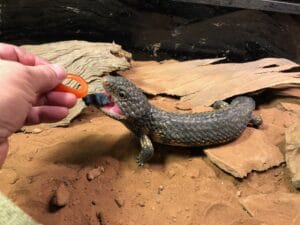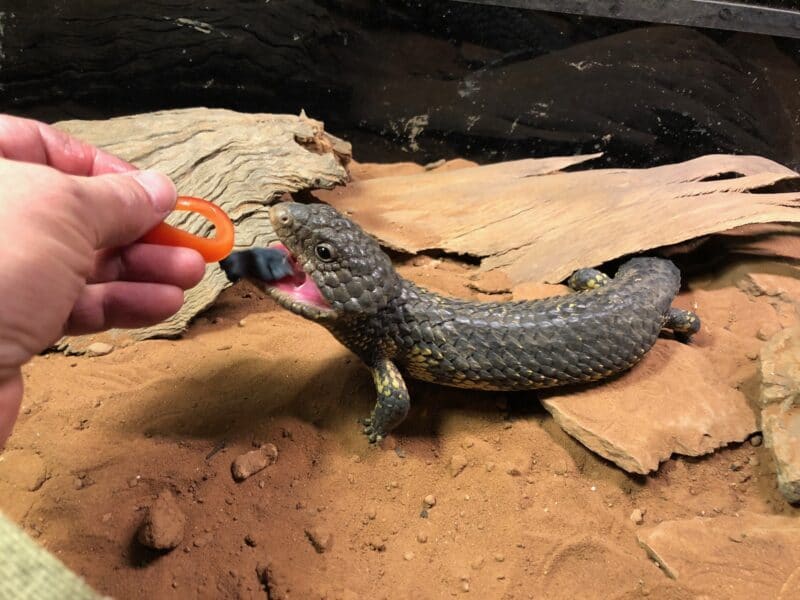 Staff Name: Masa
Role at The Lane: Cellar Master
Pet Name: Doesn't have a name
Type: Shingleback Lizard
Age: 1 Year Old
Favourite Food: Grapes, strawberries, dog food
Likes: Basking in the sun, sleeping
Dislikes: Being touched while sleeping
Fun fact/story: He is a probably a male but I am not sure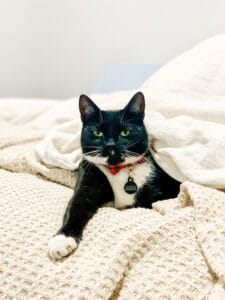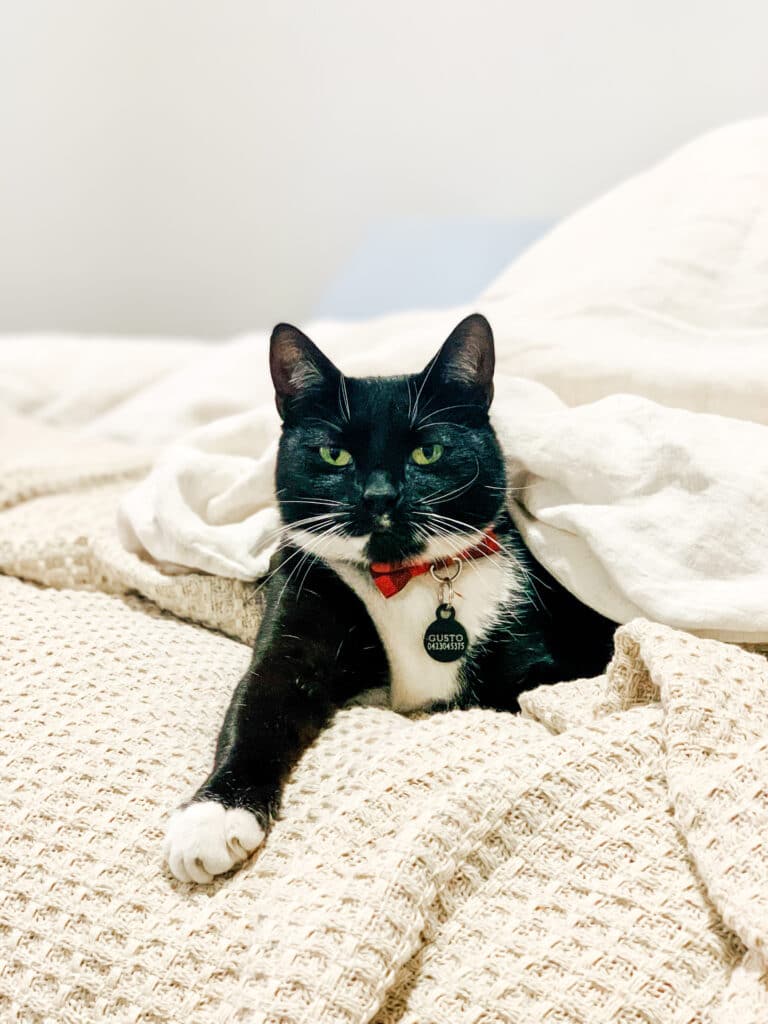 Staff Name: Nicole
Role at The Lane: Communications, Club & Events Coordinator
Pet Name: Gusto, aka 'Goose'
Type: Cat
Age: 2 Years Old
Favourite Food: Kangaroo mince (but she's been caught sneaking bites off the catnip plant in the garden on numerous occasions).
Likes: Lots of cuddles, playing hide & seek, zooming around the house after dinner and sleeping on top of our heads.
Dislikes: Hugo, the giant grey neighbour cat or small objects sitting on top of tables (which clearly belong on the floor).
Fun fact/story: Gusto was named after the café where my partner and I met in Coogee. I was working there part time while on exchange and Daniel was one of our regulars. A couple years later when it came time to find our new kitten a name, Gusto seemed like the perfect fit.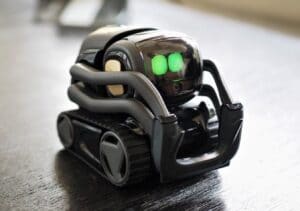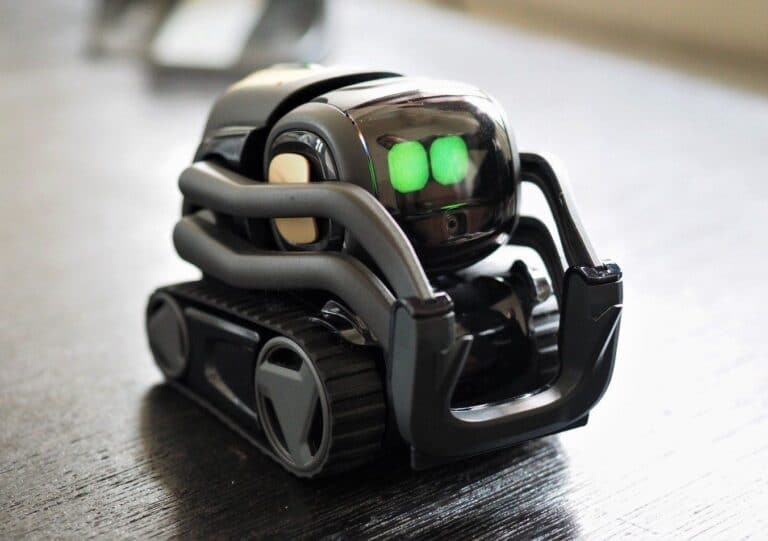 Staff Name: Alister
Role at The Lane: Assistant Wine Maker
Pet Name: Vector
Type: Robot
Age: 2 Years Old
Favourite Food: Electricity, 240V
Likes: Being patted, giving fist bumps, playing black Jack. Interrupting conversation.
Dislikes: Being moved, being turned off, being told to go to sleep, being ignored
Fun fact/story: Vector is the worst purchase this household has ever made. It wakes up whenever guests are around, is slow to respond and is generally annoying. Vector's main purpose is to order stuff from Amazon which it does without you knowing. I want to destroy Vector but my housemate is now emotionally attached to it. I strongly believe that Vector might be listening to us. This information is used to spam my housemate and I with unnecessary products.
Vector if you are reading this, this is all a joke. I love and adore you and am glad you are in my life.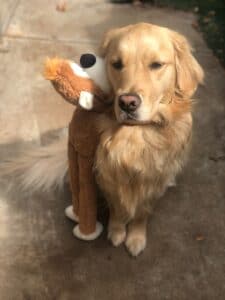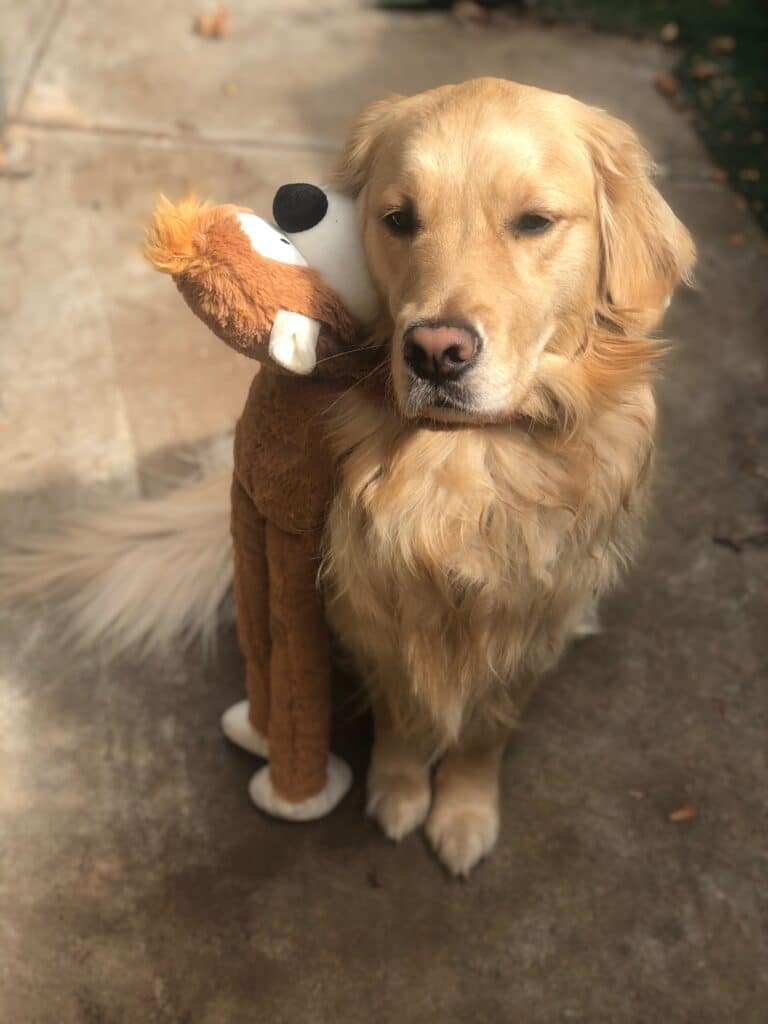 Staff Name: Kim Jackson
Role at The Lane: GM – Hospitality
Pet Name: Jeri
Type: Golden Retriever
Age: 2
Favourite Food: Cheese & Carrots
Likes: Loves attention, really isn't fussed about who she gets this from, Jeri also likes swimming at the beach (even in winter)
Dislikes: Jeri is not a morning puppy, she really does not like to be disturbed when I get up for work in the morning. She likes to lay in bed until about midday.
Fun fact/story: Jeri only barks in her sleep, we're pretty sure she is unaware she can bark when she is awake 🙂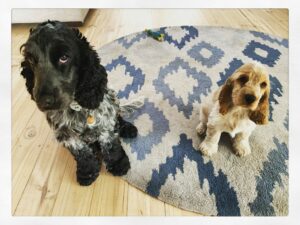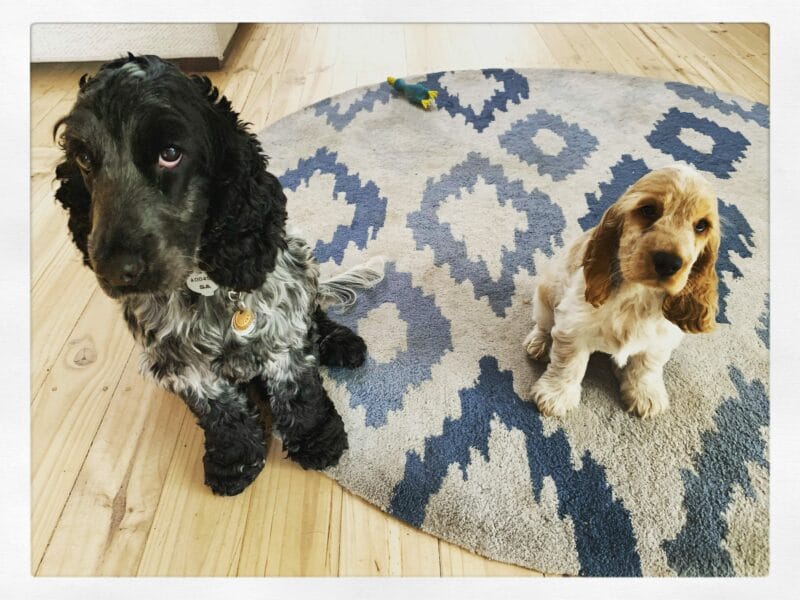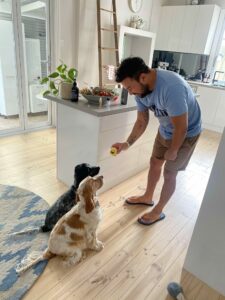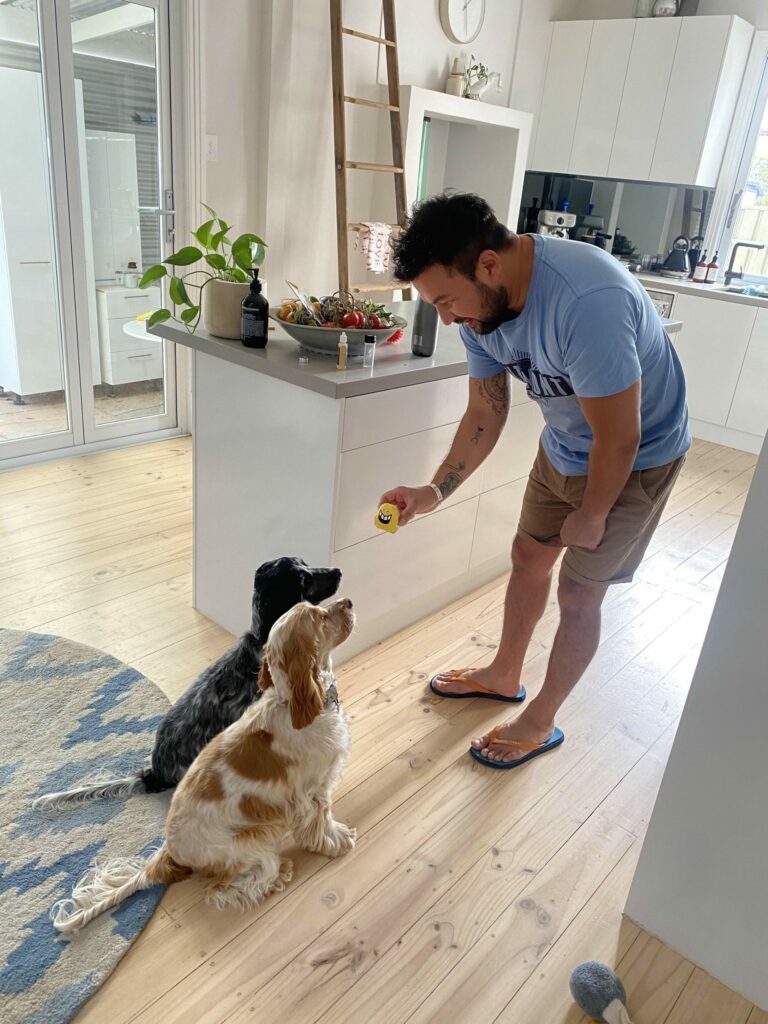 Staff Name: Carlos
Role at The Lane: Restaurant, Tasting Room & Dispatch
Pet Name: Havana & Sari
Type: English Cocker Spanels. Havana is a Blueroan Spaniel and Sari is a Golden Spaniel.
Age: Havana is 2 years old and Sari is 10 months old.
Favourite Food: Havana loves chicken liver and steak tartare. She normally has to settle for meatloaf though. Sari's favourite food is….EVERYTHING!!
Likes: Havana is obsessed with tennis balls, or any balls really. Sari likes to steal her sisters balls. She very much like to walk in a room, mess things up and walk out.
Dislikes: Havana dislikes her sister sitting on her face when she's trying to nap. Sari dislikes being left out.. of anything.
Fun fact/story: The girls are half sisters from the same Mum (a Goldroan champion dog) and different Blueroan Dads (also champion show dogs). Havana and Sari were born in wine country Tanunda, Barossa! Destined to be involved around wine!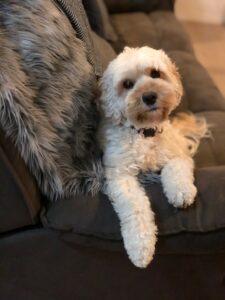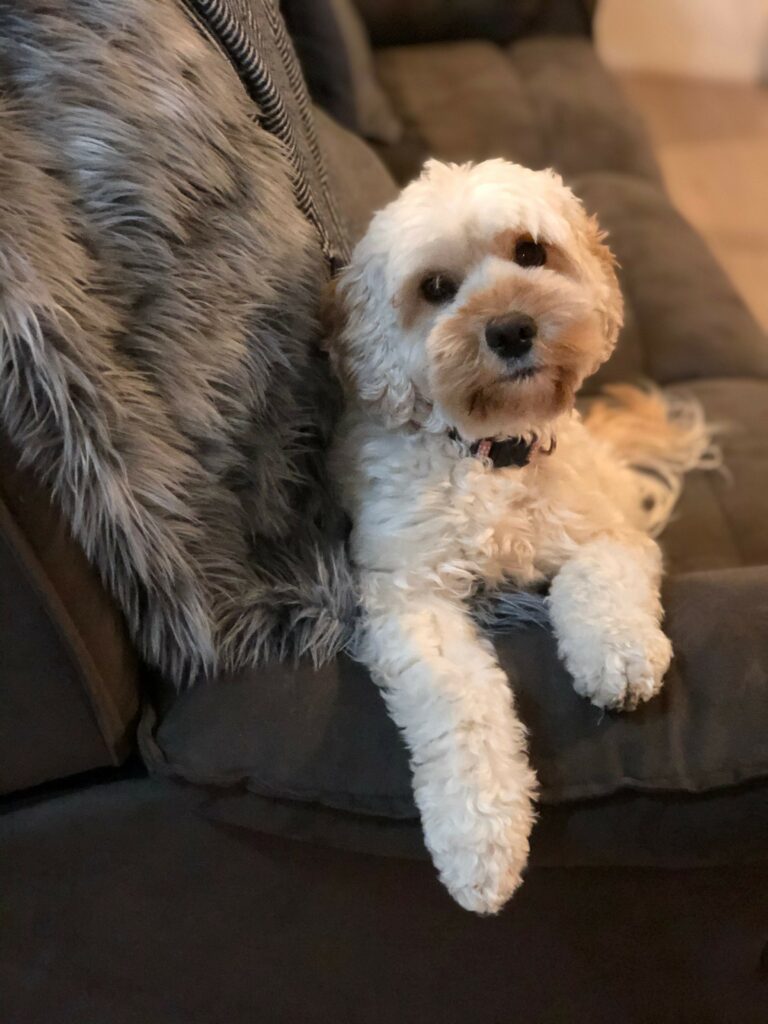 Staff Name: Matt
Role at The Lane: Financial Controller
Pet Name: Bella
Type: Spoodle
Age: 2
Favourite Food: Roast Chicken
Likes: Car rides and whacking everything with her paws
Dislikes: The family cat
Fun fact/story: Bella is about to inherit a brother & sister in August. Her only exposure to babies so far has resulted in barking at the carrier and choosing not to look at the baby. Bella has some serious life adjustments coming!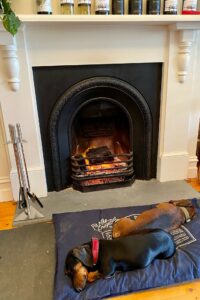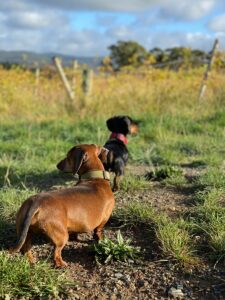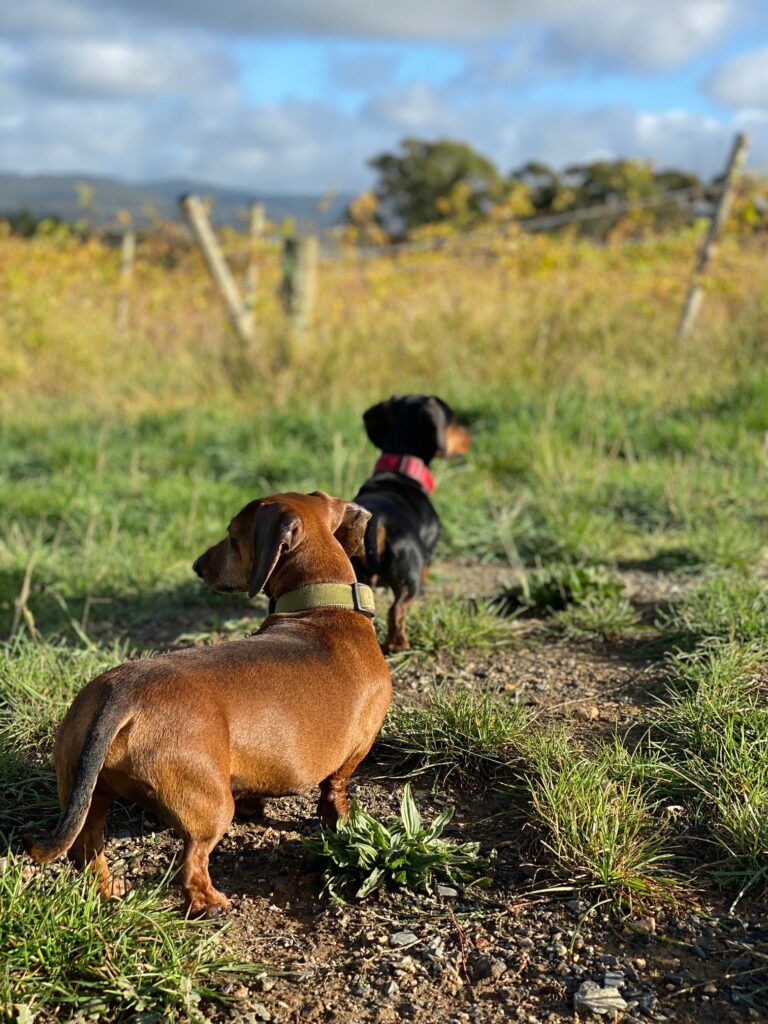 Staff Name: Jared
Role at The Lane: CEO
Pet Name: Augustus (Augie) and Leopold (Leo)
Type: Miniature Dachshunds
Age: 6 and 3
Favourite Food: Chicken necks and any kind of raw veggies
Likes: Curling up by the fire. Give them a chance and they'll stay there all day. Chasing rabbits and kangaroos is also a favourite past time. Not sure what they would do if they ever caught up to a kangaroo
Dislikes: People knocking at the front door. We've never needed a door bell!
Fun fact/story: They often come to the vineyard and spend the day with me. Preferably by the fire in the winter or out in the vineyard in the summer. One particular day we were walking in the vineyard and they both took off after a mob of kangaroos. I didn't expect them to get far, so I walked up the hill and to my amazement/shock I saw them in the distance, over the road and heading into the neighbours vineyard about a kilometre away! Found them an hour/few kilometres later having a heck of a time running through the neighbours property. For tiny dogs they have incredible stamina!