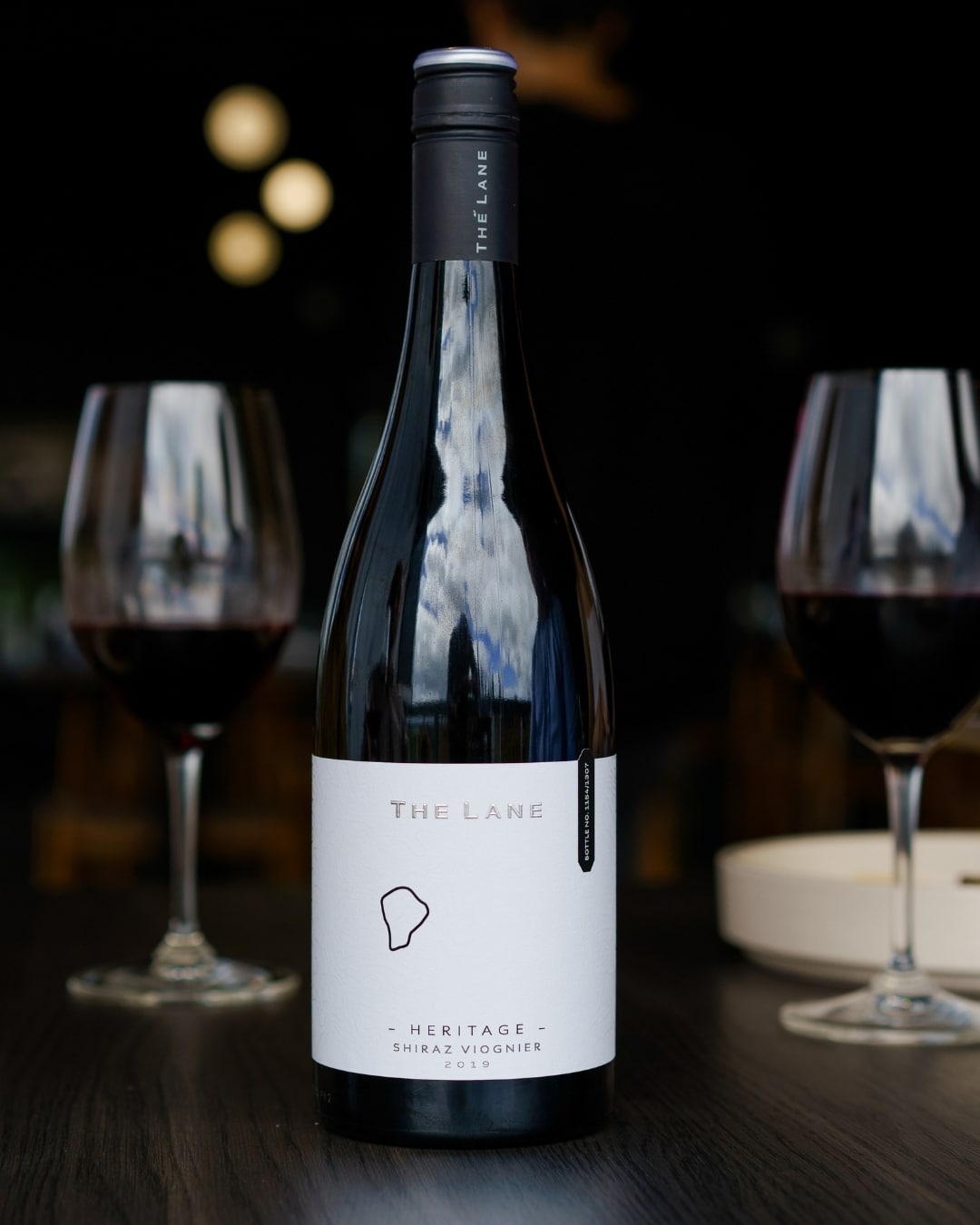 01 Nov

Introducing the Heritage Shiraz Viognier

The Lane is thrilled to finally unveil our new Heritage Shiraz Viognier. We have been growing and producing Shiraz Viognier at The Lane for some time – producing wines that always over-delivered for their position in the portfolio. We were led by the fruit, and it eventually led us all the way to the Heritage Range.

As with all our Heritage wines, only the best pockets of the best blocks were hand-picked from our Shiraz Viognier. Both parcels of fruit were hand-harvested on the same day and then co-fermented. Half was completely destemmed and the remaining half fermented as 100% whole bunch, each at a ratio of 97% Shiraz and 3% Viognier. After being basket pressed, the wine was then transferred to small format French oak for 16 months' maturation. Careful grading and barrel selection saw the best 4 barrels bottled under the Heritage label in 2019.

The wine is a beautiful reflection and representation of our terroir, the exciting future of our Heritage label that we're proud to share with you now.

Gathering Club members can now add the 2019 Heritage Shiraz Viognier to wine packs or purchase from our online shop.