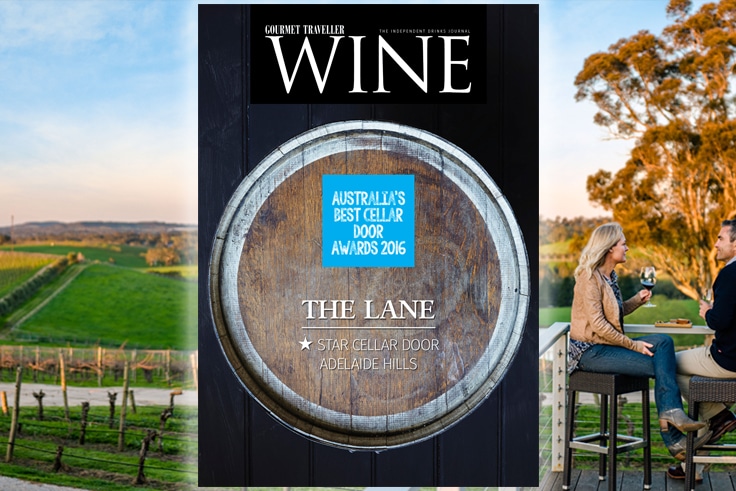 15 Apr

Star Cellar Door 2016

Read Tyson Stelzers 's review below:

"The Lane has long been a benchmark of regional dining in South Australia, its modern building perched above a magnificent vineyard, inviting diners to feel at one with a peaceful, expansive view of the Mount Lofty Ranges through floor-to-ceiling glass. Just 25 minutes drive from the Adelaide CBD, this is the ultimate escape. A recently opened tasting room is an added incentive to make the trip, serving flights while you sit by a window that frames the magical vista from Mount Torrens to Mount Lofty. The Lane also offers five Ultimate Series experiences including a barrel tasting with the chief winemaker, vineyard tour with the vigneron, tasting from a hilltop lookout, make your own blending session and a wine flight with matching dishes. The kitchen serves a modern take on the finest local ingredients, with a refinement that compliments its wines. Deeply rooted in ancient, sustainably gravelly soils for two generations, its wines are elegant expressions that capture the personality of this lofty vineyard."

Click here to read more about our Ultimate Series experiences.