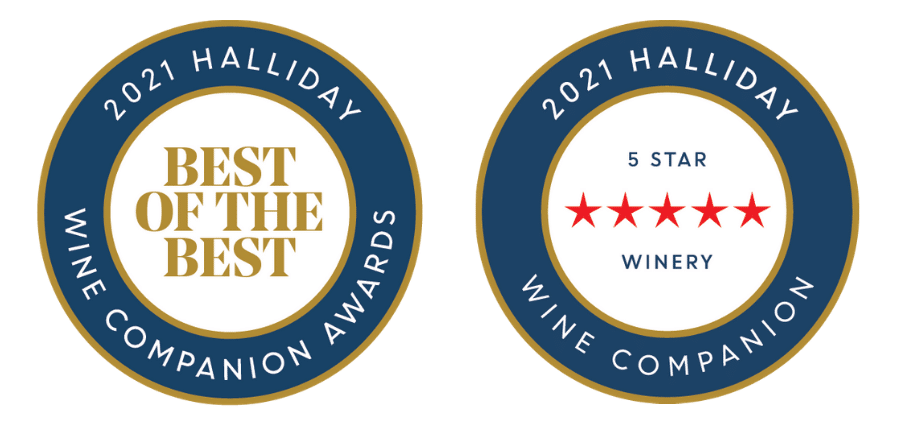 13 Aug

2021 James Halliday Wine Companion Results

The James Halliday 2021 Wine Companion results are in and we're thrilled to share the news with you.

For yet another year we've retained our 5 Red Star status, placing The Lane amongst a select number of wineries with a long track record of excellence – 'truly the best of the best.'

Taking home top marks with a stellar 97 points, our 2017 RG Single Vineyard Chardonnay has been awarded 'Best of the Best' in its varietal, with Mr. Halliday himself describing it as 'a very good example of what '17 had to offer for those who understand the song.' Long, intense and crisp Granny Smith apple notes, the 2017 RG is singing beautifully.

Also achieving Gold with 95 points each, a few of our favourites:

2015 JC Shiraz Cabernet

2017 Reunion Shiraz

2017 19th Meeting Cabernet Sauvignon

2018 Gathering Sauvignon Blanc Semillon

2018 Block 14 Basket Press Shiraz

Fantastic job to the winemaking team for its hard work crafting these standout wines.

SHOP CURRENT VINTAGES HERE.