29 Jun

3 Golds at the London Wine Competition

Triple GOLD 🏅🏅🏅⁠ ⁠

Our 2019 Lane Shiraz, 2016 Reunion Shiraz and 2019 Gathering Sauvignon Blanc Semillon have each won gold at the London Wine Competition! ⁠

A round of applause is in order for the winemaking team.

Needless to say, we'll be popping a bottle of bubbles in celebration this week.
2019 Gathering Sauvignon Blanc Semillon – 92 points
A delicately oaked Sauvignon Semillon made in the Bordeaux blanc or Fumé blanc style. Displaying complex aromas of kaffir lime, gooseberry and lemon sorbet. A tightly structured palate of grapefruit, melon and lemon zest with an excellent natural acidity, minerality and length.
From the judges: 'Aromatics of yellow apple, nectarine, and tropical fruit. Generous notes of oak, vanilla, flint, and hints of herbs on the palate lead to a lingering, crisp finish. Enjoy with Asian-influenced food.'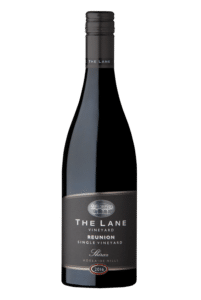 2016 Reunion Shiraz – 91 points
Produced from the finest parcels of fruit from a single north-facing shiraz vineyard on the estate, this classically cool-climate wine is basket-pressed off skins and into barrel, left to mature in cellar for 18 months. The final blend, carefully selected by our winemakers, is comprised of 40% new French oak, both small and large format. The finished wine is rich in red and black fruit aromas with a fruit and spice-dominant palate displaying blackberries, mulberries, pepper and subtle hints of dark chocolate.
From the judges: 'Intense aromas of black fruit, dates, figs, and olives with hints of spice. Sweet edged on the palate with notes of vanilla leading to mature tannins with high acidity. Great for ageing.'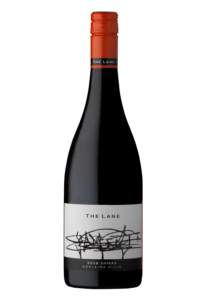 2019 Lane Shiraz – 90 points
A classic cool-climate Shiraz co-fermented with a touch of viognier. Fruit is gently destemmed to keep berries in tact and left to ferment over 11 days. Wine is then pressed into seasoned French oak and left to mature for 9 months. Lifted aromas of violets, forest fruits and cloves followed by flavours of bramble fruits, spice and charcuterie with fine tannins.
From the judges: 'Bold nose with aromas of black pepper, menthol, and dark fruit. A palate of developed fruits like plum, cherry, and blackberry leads to high acidity. Pairs well with a rack of lamb with tapenade.'
You can purchase these award winning wines from our online shop or from our tasting room the next time you visit. For a full list of winners, visit the London Wine Competition website.