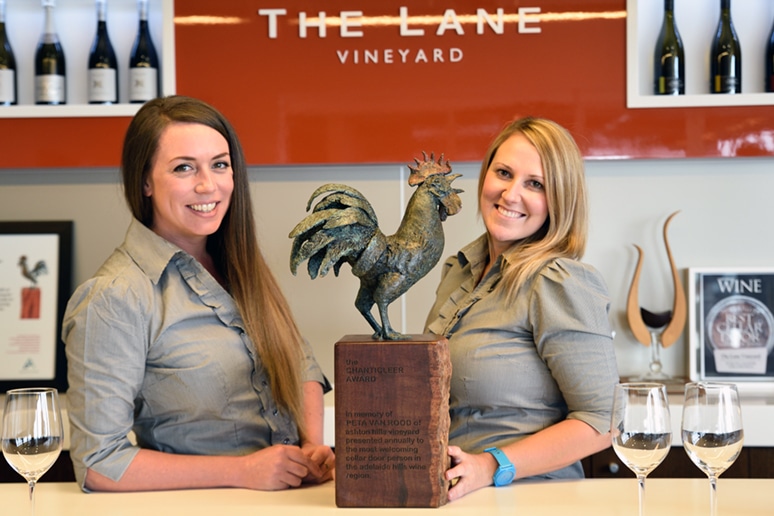 01 Dec

Best Cellar Door in the Adelaide Hills 2015

We are thrilled to announce that The Chanticleer trophy is returning to our Tasting Room for the second time in three years after we tied with Petaluma for top honours at the recent 2015 Adelaide Hills Wine Show.

The award is given annually to the winery cellar door which offers the most welcoming visitor experience. We are humbled to be recognised by our peers in a region full of standout experiences and are committed as ever to ensuring your most memorable experience at The Lane Vineyard will always be your next!

If you haven't yet had a chance, do swing past for a look at our beautiful new Tasting Room and have a try of one of our 'Gathering Experience' or 'Gathering Indulgence' wine flights. Take a window seat with one foot in the vineyard and the other in a state of the art winery at work.