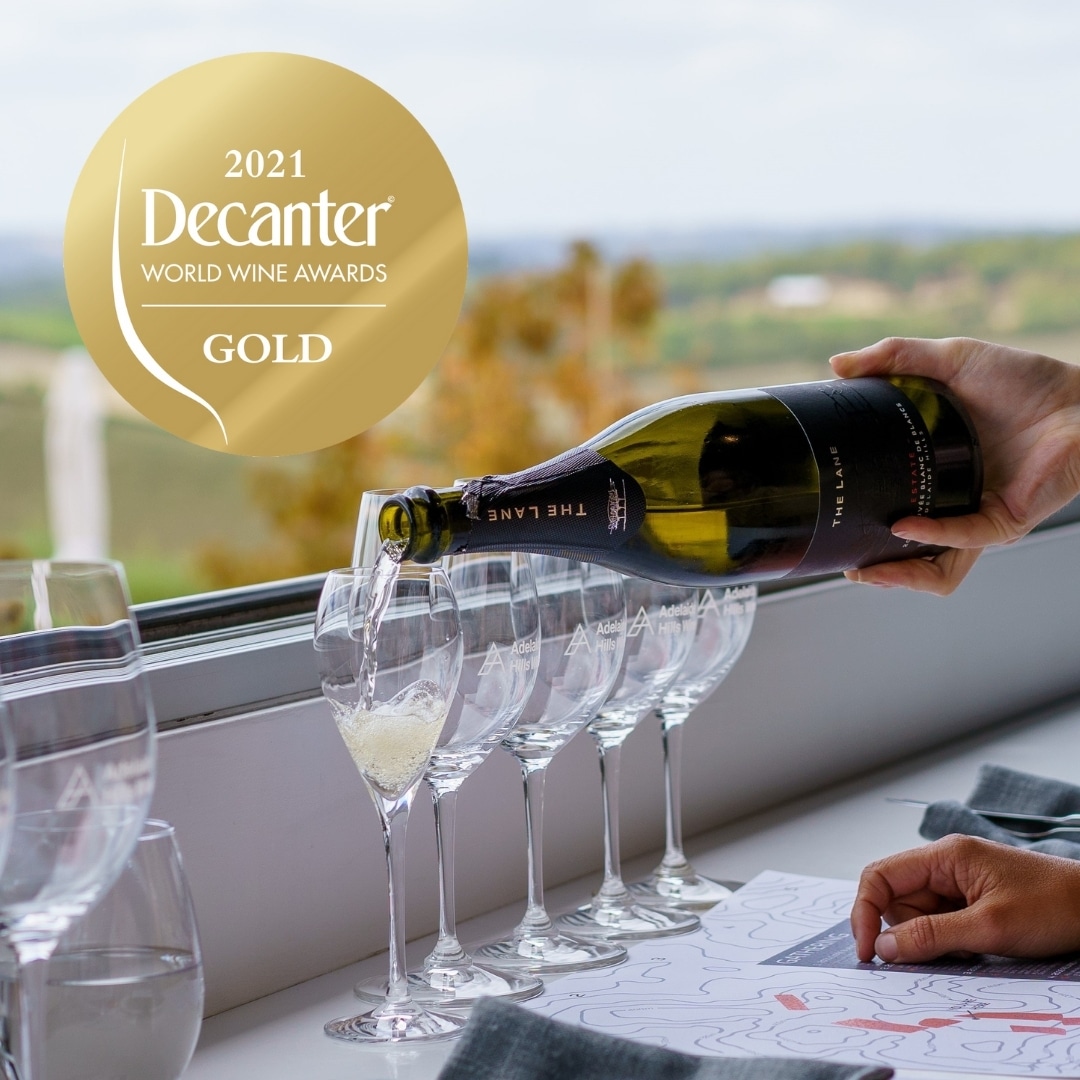 09 Jul

Gold at the Decanter World Wine Awards

It's GOLD!

With a record-breaking 18,000+ entries across 56 countries, we are ecstatic to announce that at 95 points, our 2015 Estate Cuvée Blanc de Blancs is the only Australian sparkling to receive GOLD at the 2021 Decanter World Wine Awards!

We are absolutely thrilled for the honour, and so proud of our winemaking team. The Decanter Awards is one of the biggest wine competitions in the world, and arguably the most prestigious. The recognition is yet another testament to the team's diligence and passion in crafting wines of exceptional quality that are redolent of our unique landscape and pristine terroir in the Adelaide Hills.

Our Estate Cuvée Blanc de Blancs is created using the time-honoured 'méthode traditionnelle'. A complex and older cousin to Lois, this limited production wine matures in bottle a minimum of 5 years before being disgorged. A blend of seasoned and new oak, the wine displays a complex array of characters obtained only through patient cellaring and maturation in bottle. Fresh aromas of lemon zest, florals and warm brioche, crème brulée and cashew. On the palate, grapefruit, vanilla bean and fresh baked shortbread with seamless length and a hint of wind honey to finish.

•From the Decanter Awards judges•

'Rich, persistent and effortless. Beautifully aromatic, with buttered popcorn, cracked yeast and honeysuckle, before textured stone fruit and an umami richness. Evolving beautifully.'

The 2015 Estate Cuvée Blanc de Blancs can be purchased from our online store or the next time you visit our tasting room. The full list of this year's Decanter Awards winners can be viewed here.