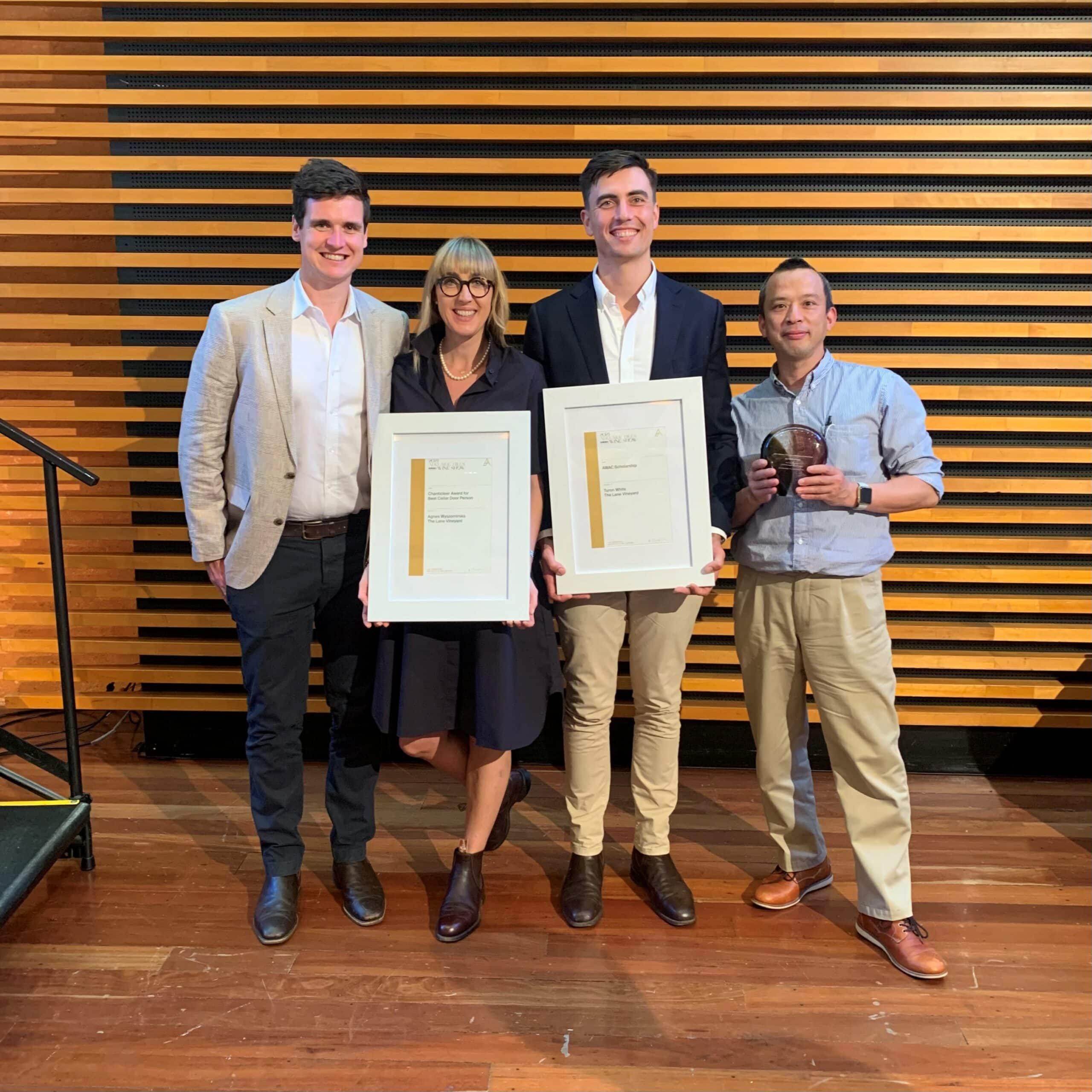 08 Dec

2021 Adelaide Hills Wine Show Results
The 'Heritage' Shiraz Viognier named "Best Shiraz" of Show
During a celebration of excellence in South Australian wine-making, last Friday's Adelaide Hills Wine Show has awarded The Lane Vineyard's 2019 'Heritage' Shiraz Viognier the trophy for "Best Shiraz" of show. 2019 is the first release of The Lane's new Heritage Shiraz Viognier, signalling a very promising start for this new Heritage blend.
Lane Winemaker Turon White says;
"After taking over as Head Winemaker at the end of 2018, we've been working hard in the winery and vineyard to really bring the best out of the estate.

Taking lessons from the past we have initiated a large evolution in our viticultural practices, block and sub block selection and especially winemaking practices to really highlight the best and unique qualities of our fruit. 

The debut release of our 2019 Heritage Shiraz Viognier expresses this evolution and we're beyond thrilled to be recognised by our region at this year's wine show."
After growing and producing outstanding single vineyard Shiraz and Viognier on the Lane's Hahndorf estate since 1993, 2019 – an especially good vintage with exceptional fruit quality – took the Shiraz Viognier blend all the way to the top – the Heritage range. This new 2019 'Heritage' Shiraz Viognier embodies the very best of The Lane's single vineyard estate, the wine being a beautiful reflection and representation of our unique Adelaide Hills terroir.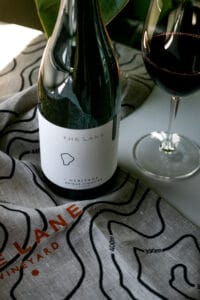 About the wine:
As with all The Lane's Heritage wines, only the best pockets of the best blocks were hand-picked for the Shiraz Viognier.
The Shiraz and Viognier were hand harvested on the same day and then co-fermented. Half was completely destemmed and half fermented as 100% whole bunch each at a ratio of 97% Shiraz and 3% Viognier. After being basket pressed the wine was then transferred to small format French oak for 16 months maturation.
Careful grading and barrel selection saw the best 4 barrels bottled under the Heritage label.
The Lane Vineyard 2019 Heritage Shiraz Viognier retails for $120 and can be purchased via our shop online, direct from the estate in person, or by phone on 08 8388 1250.
Chanticleer Award for Best Cellar Door Person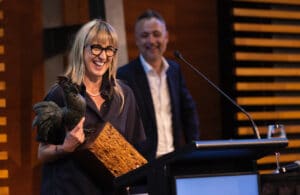 In addition to the best Shiraz in show, our very own tasting room superstar Agnes Wyszomirska was given the Chanticleer Award for Best Cellar Door Person of the year.
The award recognises the most warm and welcoming cellar door person in the region, a true champion of the Adelaide Hills.
For anyone who has visited our estate and experienced Agnes' hospitality, it's no surprise she's been given the title. We couldn't be more proud of Agnes and her efforts to make every visitor to The Lane feel welcome.
Adelaide Hills Wine Show results:
Gold Medal & Trophy – 2019 The Lane Vineyard 'Heritage' Shiraz Viognier
Chanticleer Award for Best Cellar Door Person – The Lane Vineyard's Agnes Wyszomirska
Gold Medal – 2020 The Lane Vineyard 'The Lane' LDR
For a complete list of all the trophy winners, click here.