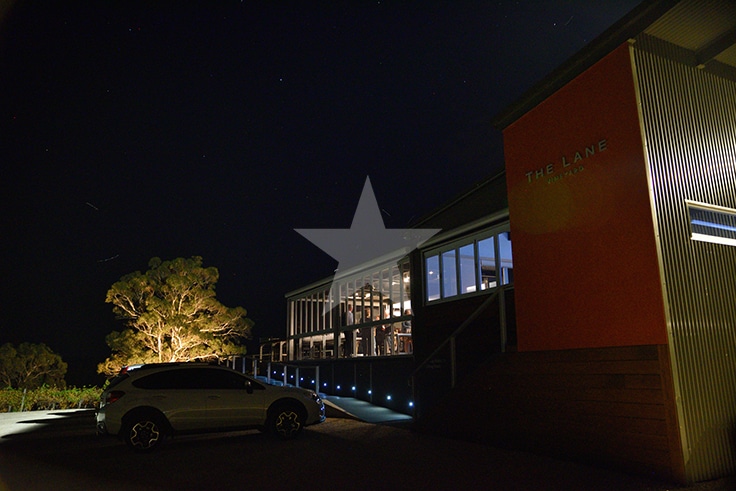 22 Aug

2017 Gourmet Traveller Restaurant Awards
T H E   S T A R S   A R E   I N   A L I G N M E N T
We are delighted to announce that we have retained our one star rating in the 2017 Gourmet Traveller Restaurant Guide and have now moved up to the number 3 spot for regional dining experiences in South Australia.
Here's the full list for South Australia – Regional:
1. Hentley Farm
2. Leonards Mill
3. The Lane Vineyard
4. Fino Seppeltsfield
5. FermentAsian
6. Appellation
7. Salopian Inn
8. D'Arry's Verandah
9. The Currant Shed
10. Ellen Street Restaurant
GT had the below to say following their latest visit:
"There's a buzz growing around the Adelaide Hills, and this winery restaurant has something to do with it.
All the winning ingredients are in place: a picture-perfect setting overlooking vines and paddocks; a bright, open room and deck to drink in the views; seamless service; and elegant dishes to complement the estate's wines.
Rich chicken liver parfait with cornichons and buttery brioche has sensational flavour, while a garlic-laced persillade provides colour and contrast in a moreish pork torchon.
The caramelised skin of snapper fillet is sweet against an earthy relish of roast beetroot, horseradish and Kalamata. Tender confit duck is rich, its cumin and tahini working beautifully with rocket and roast fig.
There's a hint of smokiness in vanilla ice cream to play against roast peaches, shards of honeycomb and black pepper. It's tempting to linger and work through the impressive portfolio of cool-climate wines. Bravo on all counts."
Jimmy, Hugh and the team are humbled by this accolade and thank everyone for their continued support.