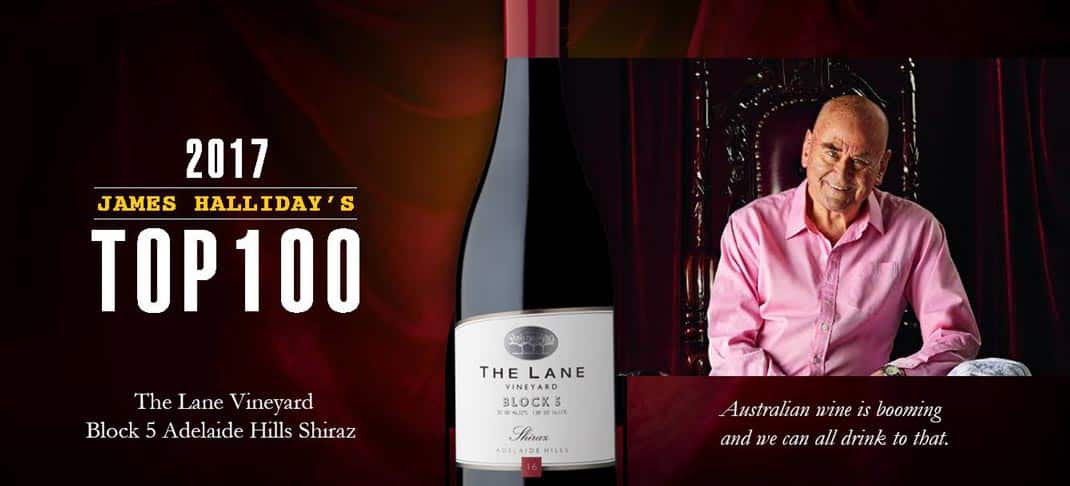 25 Feb

2016 Block 5 Shiraz in Halliday Top 100!

In keeping with a year of firsts, The Lane has debuted in James Halliday's Top 100 wines, with an inclusion in the 2017 guide for our super bright all-rounder – 2016 Block 5 Shiraz.

Awarded 95 points, the 2016 vintage has bettered its 2015 predecessor by 2 points and retained its value star, which sees it acknowledged as one of the top 20 reds under $25 in the country.

With 1000 entries overall and 260 Shirazes to contend with, the 2016 Block 5 was one of 6 inclusions from the Adelaide Hills, which had the strongest representation of any region in South Australia.

Here's what James had to say:

"Deep crimson; an estate-grown, medium-bodied shiraz that combines elegance with considerable depth and complexity. Black cherry fruit, spice, pepper and licorice sit comfortably in a chair of oak, tannins providing the seat. The postscript is a dash of cleansing acidity."

2016 Block 5 Shiraz is available now on pre-release for Gathering Club Members. Please login and follow the link below to secure your allocation of this exemplary vintage.